30 Jun 2020
National Growing for Wellbeing Week Success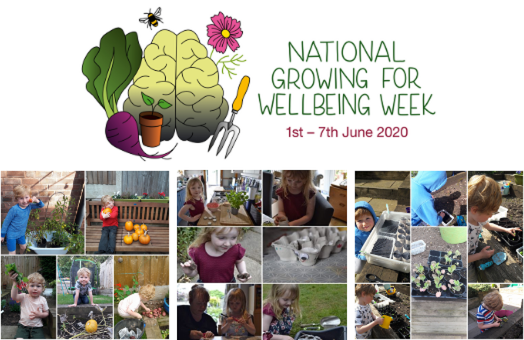 The second annual National Growing for Wellbeing Week took place at the beginning of June with an overwhelming response from the gardening industry, educational sector and beyond. It inspired so many new people of all ages to grow their own, taught passionate gardeners how to adapt how they garden to further enhance their wellbeing and we collaborated with over 147 schools to support thousands of students in classrooms and parents at home trying to home educate.

The week, which is part of my gardening therapy social enterprise, Life at No.27, celebrated the power of growing your own food. Focusing on the importance of looking after our emotional wellbeing and using gardening as a fun, therapeutic tool for people of all ages. This year's theme; 'Grow Your Own Happy' aimed to introduce as many people as possible to the benefits of gardening for our health and wellbeing, focussing on experience and insights from experts and advocates.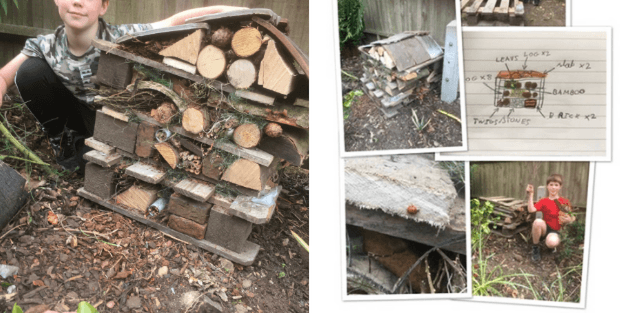 A free 36-page downloadable resource pack was available, full of gardening themed educational information and activities for people of all ages. We held fantastic competitions with some brilliant entries coming in as you can see in the photos. I also held a series of fantastic live Instagram chats on the week's dedicated page, with experts including award winning garden designer Mark Lane, discussing how to create a therapeutic garden and organic gardener and cook, Anna Greenland, looking at the all-round benefits of GYO. The psychiatrist, psychotherapist and Sunday Times bestselling author Sue Stuart-Smith joined me to focus on the neuroscience and psychology around gardening and mental health. Nat Mady from Hackney Herbal also took part in the week's chats to talk about inspiring communities and making gardening therapy more accessible.

I am incredibly proud of the support we have provided to so many and the awareness the week has raised this year. I would like to thank everyone who got involved and helped us to reach so many people!
The week, which was sponsored by Henchman, reached more than 100,000 people online, 1709 people downloaded the resource pack and 147 schools and 17 care homes took part too.
You can still listen to all my chats with the other experts on the @GYOWellbeingWk IGTV channel, each is 30 minutes long and packed full of inspiration, facts and incredible insight. The Growing for Wellbeing resource pack is available for the rest of the year to download or buy for a small donation as well.
For more information about the year round work we do please visit www.lifeatno27.com and don't forget to put the dates in the diary for next year – 1st – 7th June 2021!