21 Feb 2018
Network, Grow & Inspire – Glee at Spring Fair hits the mark
Network, Grow & Inspire – Glee at Spring Fair hits the mark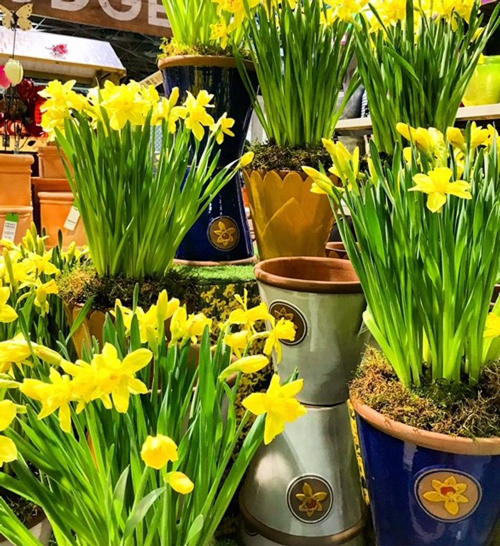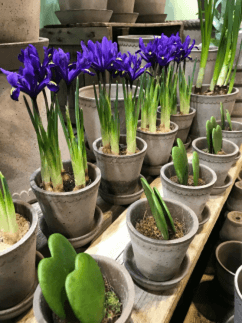 As the doors close on Spring Fair 2018, the organisers of Glee's concession event - Glee at Spring Fair - are pleased to confirm that the event has struck a chord with Spring Fair visitors thanks to its positive pre-Spring atmosphere, breadth of brands exhibiting, and opportunity to source new and exciting product innovations.
Across five days, Glee at Spring Fair provided a thriving showcase of leading and innovative garden, landscape, garden decoration, outdoor entertaining and pet brands.  Buyers to the area placed last minute orders ahead of the spring season, as well as top-up following orders placed at Glee's main September show. Access to this season's bestsellers, and future trend information was also on hand, helping to arm retailers from the garden, outdoor living, gift and home lifestyle sectors with inspiration for their own retail environments.
A visit to Glee's second edition also helped to generate dialogue ahead of the September show, with many exhibitors – from both the Glee at Spring Fair concession, and main Spring Fair event – looking to secure their place at the main exhibition in late 2018.
Matthew Mein, Glee Event Director said: "Glee's presence at Spring Fair was designed to give suppliers a second opportunity to meet with key buyers ahead of the main spring sales season, as well as optimising the crossover potential that comes from Spring Fair's diverse audience. 2018 may mark the inaugural event, but there is no doubt that those that have invested the time and resource have benefitted from doing so. From finalising new and existing orders, to forging new relationships with garden centres, gift stores, boutiques, online and catalogue stores, volume retailers, as well as an international audience, Glee at Spring Fair exhibitors are kickstarting their 2019 in style. But more than this, they have also got a head start on their plans for the main September event, through open dialogue and discussion with both current and potential customer bases."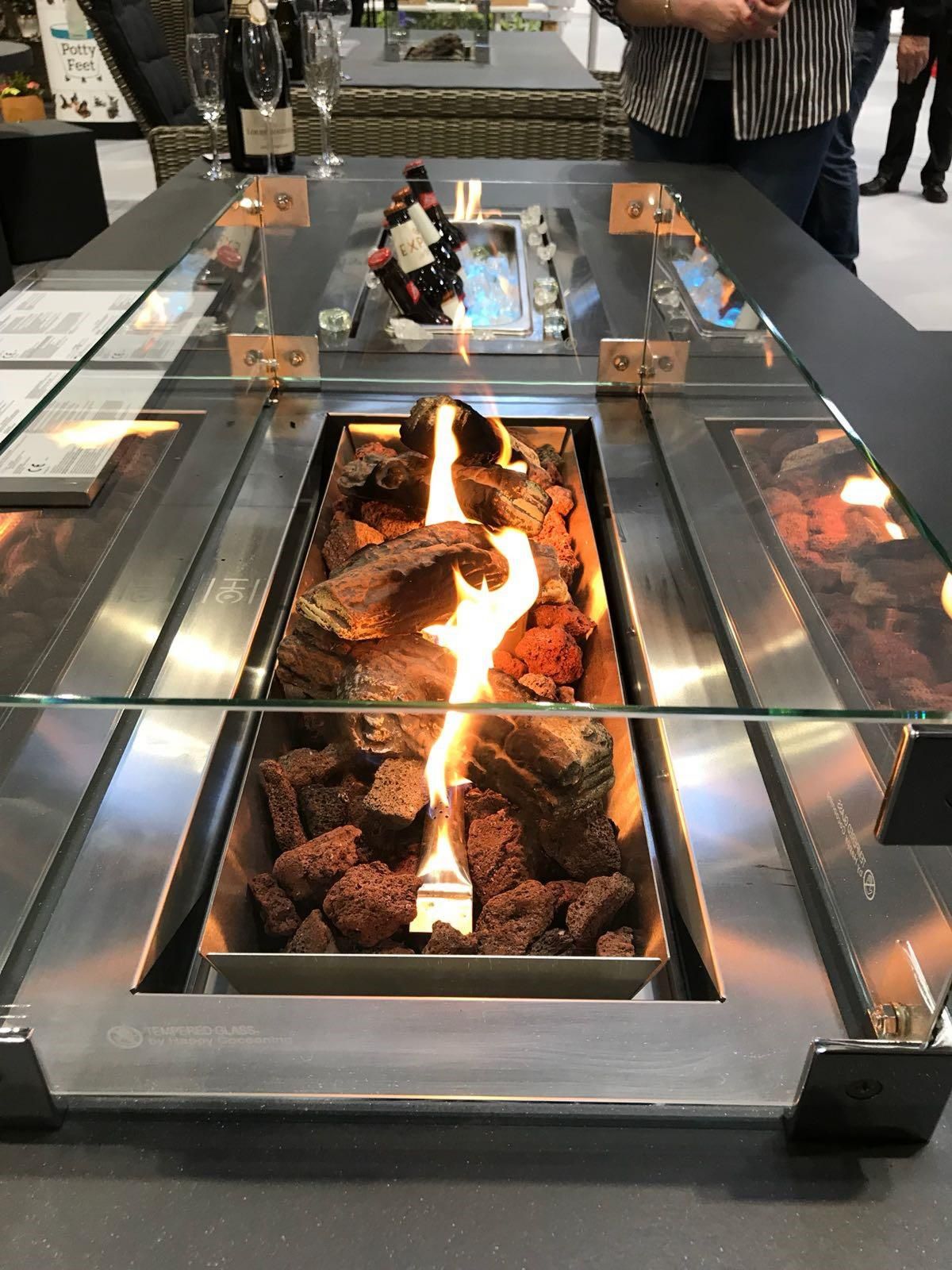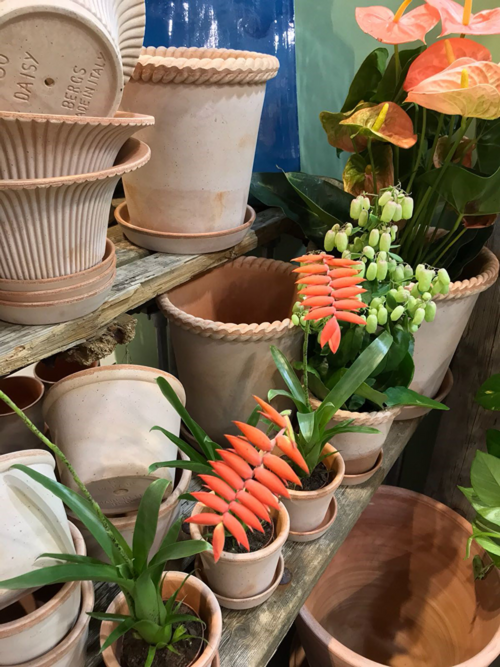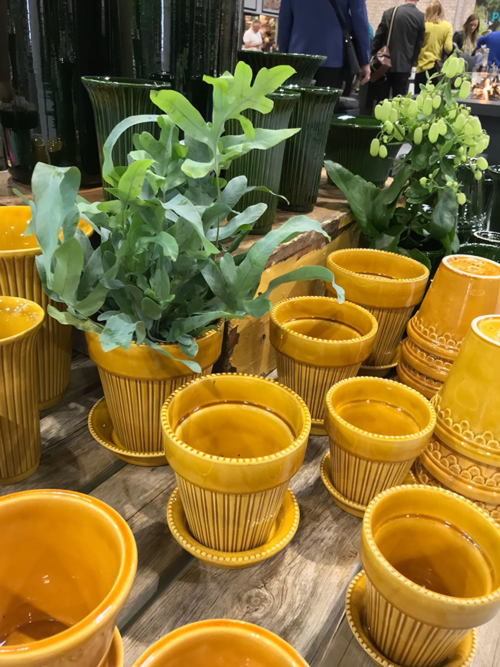 One retailer who made Glee at Spring Fair a key part of their pre-season plans was Mike Cook, Group Services Manager at Choice Marketing. He said: "I think Glee at Spring Fair is a great idea. Having access to garden brands just ahead of the spring season provides us with an opportunity to source last minute product ranges, and exciting NPD. The show is great for those brands that want to maximise exposure to both garden and gift buyers ahead of the key sales peak. We've definitely seen some great products and are really glad we made the time to visit. It's been hugely worthwhile."
Glee at Spring Fair – what you missed
Glee at Spring Fair was a celebration of the latest product innovations and specialist suppliers to the garden, home and lifestyle sector. 
Throughout the show, the latest product trends were on display, providing inspiration content for retailers looking to develop their offering in the year ahead.  Key trends on show included contemporary and urban garden décor, plus functional and practical products designed to make jobs in the garden and home easier. 
The latest product innovations also took centre stage within the Glee New Products Showcase. Winners included Creative Products with its Fast Fix Hook & Loop Tape, the Redwood Gazebo from Riverco Trading, Woodlodge's Bespoke Pot Service, Pouff Daddy's Extended Curve  and Jardinopia's Potty Feet. Launched just four months ago, this win marks an exciting time for the company who has recreated the traditional pot feet.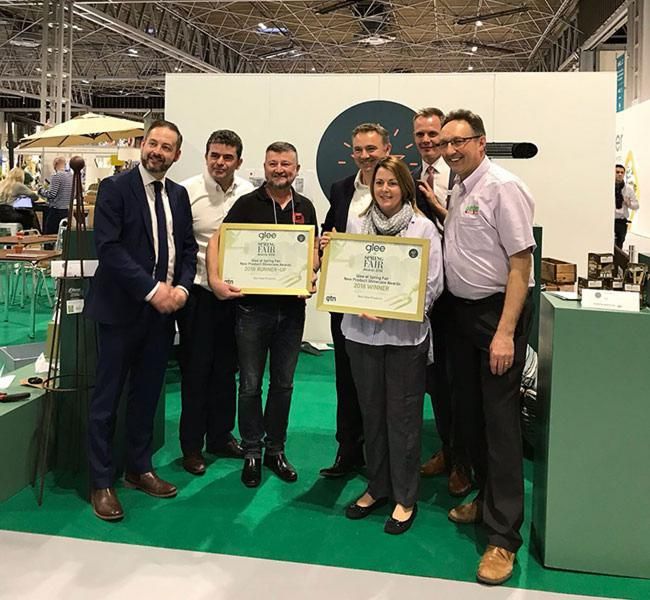 The garden industry's leading trade associations – The HTA, GIMA and Gardenex – also enjoyed a busy show, based within the Glee Café at the heart of Glee at Spring Fair. From Buyer Connect meetings, to networking with both new and potential members, all three associations remain a key part of Glee's overall offering, helping to facilitate dialogue across all platforms.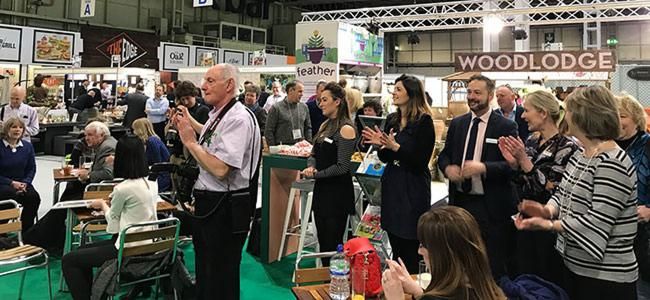 Matthew Mein, Glee Event Director said: "I'd like to extend my sincerest thanks to all of those that helped make Glee at Spring Fair such a success. We had total belief in our reasons for developing Glee's second edition so to see these come into fruition, for the benefit of both retailers and suppliers, has been incredible. Finally, our thanks to Spring Fair for allowing Glee to make a home within the exhibition. We're excited about the future of Glee at Spring Fair and look forward to sharing our development plans with the industry as we head towards the September event."