New Fashion Boutique at Yarnton
The pandemic brought a huge influx of new consumers into the garden product market. Gardening became an attractive hobby for many people, and it's likely that some of them will continue gardening for the rest of their lives.
Easy-care plants and gardens designed for urban dwelling are performing really well, but with the rising costs of living across the UK retailers need to innovate their business model to stay on top of their game. We talked with Bryony Fletcher, Head of Brand and Home and Gift Buyer at Yarnton Home & Garden in North Oxford, to learn more about what they're doing differently.
You're launching a new fashion department in September – the Yarnton boutique. Can you tell us a little bit about this new business venture?
During the pandemic we lost a few women's fashion concessions, leaving us with space to fill and a huge gap in this category. We thought long and hard about what to do and decided to bring it in-house and introduce a clothing department ourselves.
The idea was to bring customers something different from anything offered online or on the high street, a collection that has the perfect piece for a lunch party, evening BBQ or just everyday clothes that make you feel good. The initial buy was so well received, we just had to expand the collection.
Sustainability is something you're quite passionate about. Can you talk us through the pilot program around compostable pots?
This was a very exciting development for us. Our Head of Plants had been busy in the background working with Rushmere Nurseries, our local bedding plant grower, to develop and deliver to customers a range of plants grown in highly sustainable rice pots. These pots are a huge advancement for us as we had been looking for plastic alternatives for a long time.
It was challenging to develop a sustainable plant pot alternative that could withstand the tough conditions in a garden centre and not disintegrate. Not only are these pots hugely sturdy they are 100% compostable, making as far as we are aware the first eco plant pot.
Yarnton has also sustainable garden furniture. Do you proactively look for sustainable brands or is it driven by consumer demand? Does it sell better or not so much?
Four years ago, we decided to move towards becoming a more eco-conscious store. We knew we had a lot of work to do, and still, there is a lot of work to do! But we wanted to commit to the environment and our world. We do not claim to be 100% sustainable, but what we promised to do was seek out sustainable alternatives for our customers wherever we can.
As a team of buyers and visual merchandisers, we also decided to support sustainable product initiatives that we thought really made a difference. So, when we find a hero sustainable product we make a huge fuss! We try and educate customers about the product and its journey to our store.
We are proud to say we were the first stockist of Ocean Plastic Pots, RHS award winners and now stocked in Waitrose. We were also chosen as one of the launch partners for Lifestyle Garden and their range of Social Plastic garden furniture, featured in their launch video. What's more, we have recently welcomed the Village Refill to Yarnton, a zero-waste store that caters to all your household needs!
There are regular events at Yarnton. Do people post about them on their social media feeds? Is this a way to boost reach and engagement?
Yes! We are pleased to say that now the world is back open, events at Yarnton are firmly on the agenda. We have a whole calendar of events you can access on Yarnton's website. We have a mixture of store-wide events to intimate workshops and there is always plenty for the children. We do feature all the information across our social media and we find this is then shared more widely.
Events are 100% a brilliant way to boost engagement. They bring people together and give people a reason to chat about us. Humans crave connection and so providing opportunities to come together is key to what we do.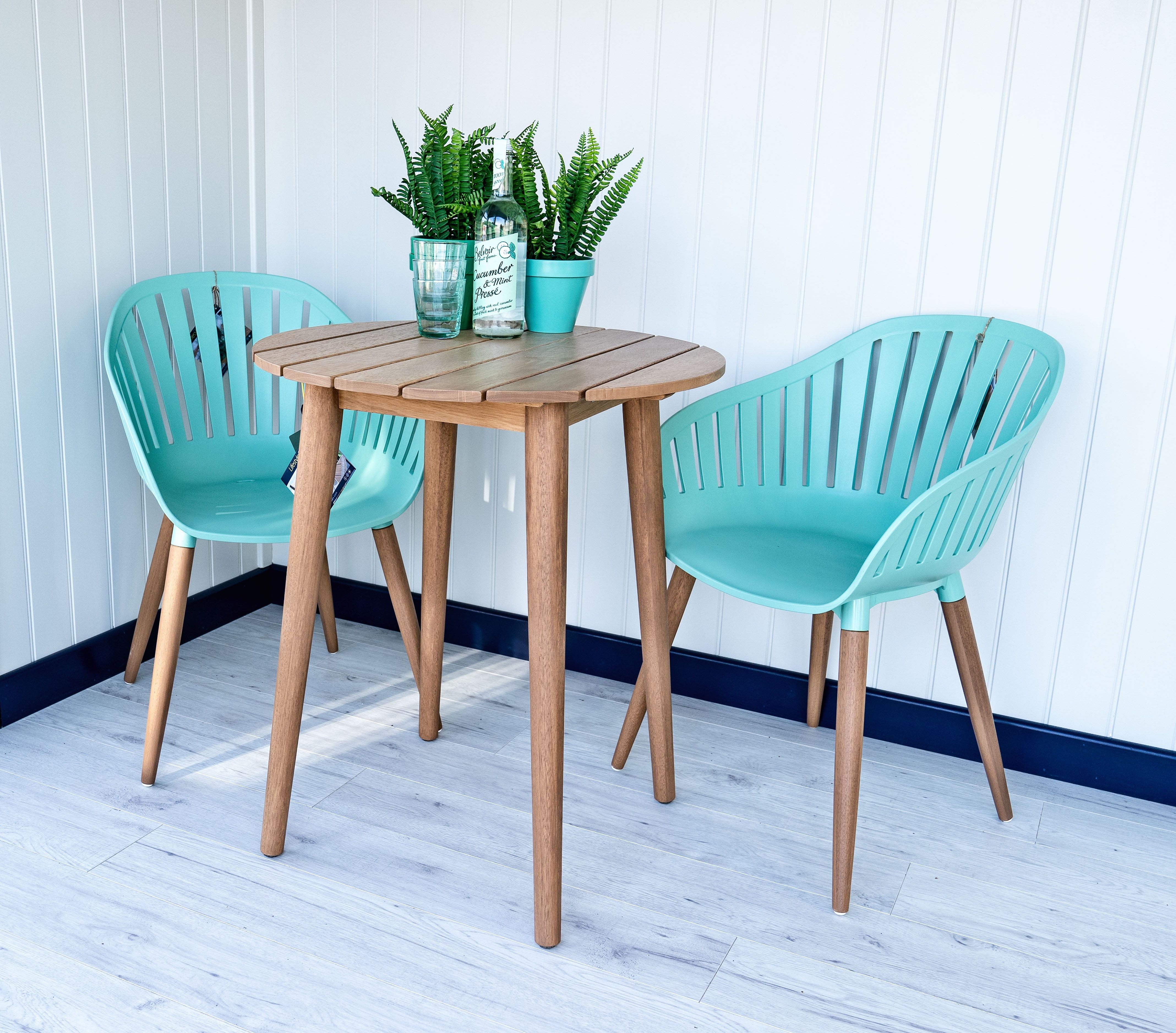 What is the best-selling category online? What products sell better online?
Without a doubt the best-seller is Garden Furniture, people often visit instore to browse first and then buy online, or people from further away order online and look forward to the delivery. We have a brilliant next-day delivery service to the local area. Online we also find garden basics such as compost perform very well.
Did you notice a decrease in online sales over the past few months? Do people prefer to come in person to the garden centre?
The online sales plateaued after reaching heady heights during the lockdowns. We have certainly seen a trend of people wanting to come back into the store to browse and buy. Being in a store is a multi-sensory experience and people are attracted to that. It's been great to see people return to bricks-and-mortar retail with such vigour. The industry needs its customer's support.
What are the biggest challenges of selling online and how do you overcome them?
The number one challenge for an online retailer is driving traffic. This can be a hugely expensive task and relying on organic traffic can be hit or miss. We have invested in online advertising, but we also use all our marketing channels to promote the online offer – social media, radio, instore, etc.. Having an omnichannel marketing presence is important to us. We also make sure our delivery service is tip top, so people receive a good experience from us and keep returning.
You are going to be pet-free from September onwards. Why did you decide to do this?
This was a very difficult decision and one we did not take lightly. Over lockdown, pet ownership boomed, which meant we experienced more customers bringing their dogs into the store than ever before. This posed various health and safety issues. As a business, we feel a huge responsibility to our employees and customers, so in the end, we decided to go pet free.
We knew this would be well received by many and a few very understandably were upset by the decision. Despite going pet free inside our store, we have recently welcomed a dog grooming parlour onsite and Pets Corner still welcomes pets.