#Plantstagram for retailers: How to take advantage of Instagram's love of plants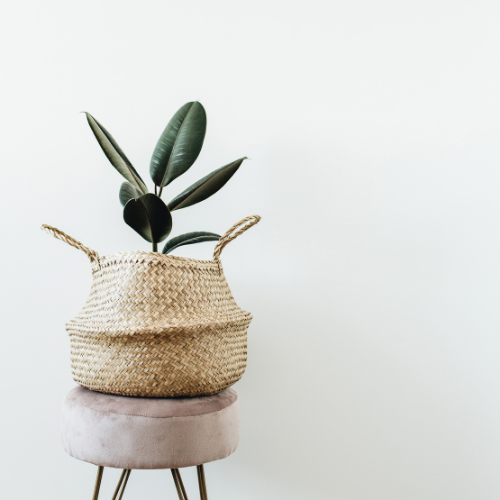 The creators behind many of Instagram's most famed houseplant accounts are plant enthusiasts who share their love of plants with their online community. However, the growing #plantclub on Instagram isn't only for plant mum and dads; home designs of succulent arrangements and mini botanical jungles can be used by garden centres too. We've rounded up 5 of the best plant Instagram accounts, from garden centre retailers worldwide.
Forest London, London
Forest London is a houseplant and lifestyle store based in South East London, bringing the outdoors in with a selection of unusual succulents and plants. They have amassed over 50k followers on their Instagram account, where they share inspirational pictures of two of their plant stores. To attract the Instagram plant community, they make good use of popular hashtags such as #plantsofinstagram and #plantaddict, as well as less popular hashtags for better visibility; hashtags of their location which encourages followers in store.
The Fresh Flower Company, London
Sister company to Forest London, The Fresh Flower Company are celebrated for their seasonal flowers, most of which are sourced from British growers. Their almost 12k followers enjoy close-ups of colourful flowers and buds, which are accompanied by a selection of hashtags and captions of store updates. They use #flowersofinstagram
What the Flower, Paris
What the Flower is a vegetal concept store based in Paris. They let the plants do the talking in their pictures, with clean white or light backdrops to keep the feed neat. Their photos are also well-lit and often consist of a singular plant which allows us to focus on and appreciate its beauty. In addition to hashtags you'd expect of a 'plantfluencer' (#plantlover, #plantpower, #urbanjungle) they also hashtag the name of the plant to showcase their expertise and attract a niche audience of plant lovers interested in a particular species.


The Plant Shop, Chennai
These posts come from a plant nursery in Chennai, India called The Plant Shop. The couple behind the store have been selling an array of outdoor and indoor plants since 2010 and are well appreciated for their unique terrarium varieties. They mix up their feed with busy shots of big leafy plants contrasted to the minimalist images of potted plants against a light, stony background.
Mulhall's, Nebraska
Last but certainly not least, we have Mulhall's of Nebraska in the United States. After joining Instagram in 2014, they initially struggled to gain traction until they redirected their focus when they saw what was working for the most popular plant-related accounts. The top performing types of photos for Mulhall's are pictures with a lot of white space, or natural, behind the scenes snaps. To really connect with Instagram users, they have perfected their use of leafy emojis and hashtags, encouraging their followers to use their very own (#mymulhalls).
If you think you've got what it takes to become a 'plantfluencer', take a leaf out of some of these Instagram accounts. Interacting with other plant accounts will also help to get your posts shown to more likeminded people, and it's nice to share the love.
Don't forget to tag us in your posts on Instagram!
You may also like: