14 Oct 2020
Rounding up Glee Gathering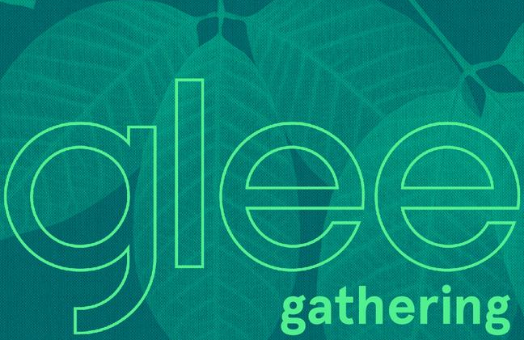 On 15th and 16th September, Glee went digital with the launch of its very first virtual forum. Created in response to visitor and exhibitor demand, Glee Gathering was designed to bring our industry together, even when we were physically apart.
With community ever at the heart of what we do, Glee Gathering provided a hub for the industry, bringing together the key elements of what makes Glee one of the UK's most important retail trade shows. The innovative virtual forum brought registrants key industry insights, essential networking opportunities and a first-hand look at the latest products, trends and collections.
Networking is one of the most important elements of Glee, so Glee Gathering's virtual meeting's system proved key for buyers and brands alike. Providing instant access to contacts involved in Glee Gathering, the platform allowed attendees to connect with one another and chat online, as well as providing an instant discovery platform allowing buyers and suppliers to arrange and participate in one-to-one video meetings directly on the platform for the duration of the event.
Hosting an exclusive content programme, Glee Gathering provided access to of-the-minute industry intel, trend insights, peer-to-peer panel sessions, and more. Among the speaker line-up were Helen Waddington from Perennial, Lynsey Swales from Social B, Trevor Pfeiffer from Garden Trade News and a host of other experts from across the horticultural and retail industries.
Glee Gathering also hosted an impressive array of brands from across the garden care, landscaping, hospitality, plants, outdoor entertainment and home sectors. Dedicated Virtual Showrooms provided buyers with an easy and accessible way to discover new brands and see what their current partners have to offer.
The Glee Gathering Product Showcase sessions gave brands even more opportunity to communicate with prospective customers, taking buyers through their latest collections. The Product Showcase offered exhibitors the chance to submit a 5-minute video to be shown to buyers during a sector-specific time slot. Sector categories will include: Garden Centres; Outdoor Entertainment and Decoration; Landscaping; Home and Gift; and Pets.
Last but not least, we couldn't forget the exciting New Product Awards. The "Pitch It" sessions offered brands the opportunity to pitch their latest product to a panel of expert judges, whilst visitors were able to watch the pitches live and vote for their favourites. The winners of the Glee New Product Awards can be found here.
Many of the Glee Gathering content sessions and product showcases are available on demand and can be accessed here.