Scruffs® Utilises 'The Retail Lab' to Showcase New Products
Scruffs® exhibited in both Halls 7 and 19 at the show, whilst maintaining a firm presence at The Retail Lab to boost product awareness.
Scruffs® displayed their new winter bedding along with an addition to the best-selling drying range at the show this year. Scruffs® Ellen & Thermal Blanket range are now available to pre-order, ahead of the launch later in the season. Scruffs® Noodle drying collection is available now, featuring; towels, mitts and a mat, designed to be extremely absorbent.
Dubby Klyne, Sales Director at Scruffs®, said: "We'd like to thank our partners at GLEE for giving us the opportunity to showcase our newest product launches at The Retail Lab. We are thrilled to say our additions have been well received and we are looking forward to the upcoming AW season."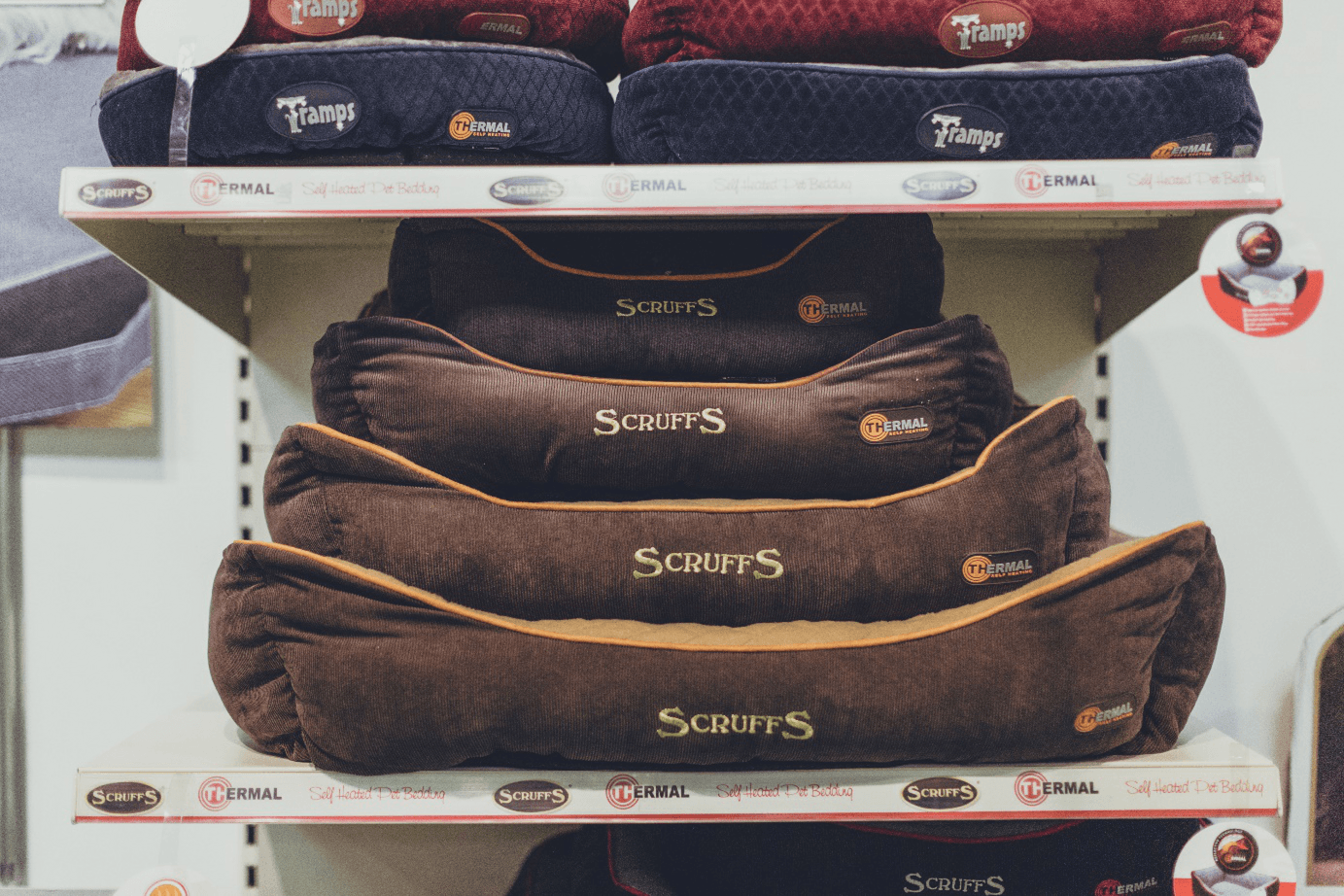 A company spokesperson, said: "The Scruffs® Ellen dog bed collection is produced using a textured faux fur, with a contrasting tweed outer cover. The beds' sleep area has been lined with a luxurious plush fur, providing warmth & comfort. Each bed is finished with a soft-feel Scruffs logo on the front of the bed. The Scruffs® Ellen donut bed is filled with 100% recycled green fibre filling, combined with a fixed centre cushion for improved support. The mattress is made using an integral 100% recycled green fibre filling, secured in four places, this provides greater cushioning characteristics and enhanced durability. Both styles of bed have a non- slip base and the complete bed is machine washable at 30 degrees."
For more on The Retail Lab: https://www.gleebirmingham.com/visit/retail-lab-at-glee
Article from Garde Trade Specialist: https://gardentradespecialist.com/