07 Jan 2020
Supporting our growers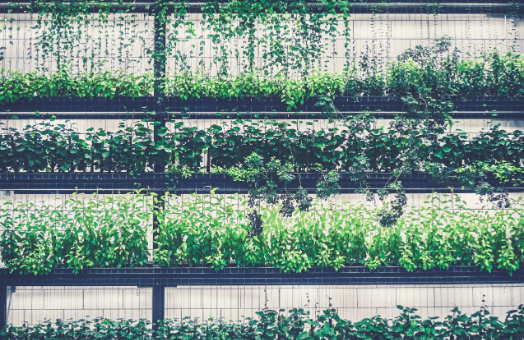 When it comes to the horticultural supply chain, there's no denying the importance of growers. The UK's network of nurseries is essential for so many garden centres whose customers are looking for beautiful blooms, trees and shrubs. So, during this period as we ease out of lockdown, here's how you as a retailer can support the growers who literally bring life to our industry.
Flexible delivery
Flexibility is the watchword here. To support your suppliers, consider the need to adjust the usual delivery process, or even go and collect stock yourself. Being more flexible with delivery times, loading and unloading processes and going to get things yourself will free up time and help your suppliers to keep their own operations running smoothly and mitigate the effects on their clients.
Shop local
It might not always be possible, but if you can, support your local growers and suppliers. This will help to keep the industry alive and well in your area and support businesses like yours. And being close by, it may also mean you get your stock quicker!
Adapt processes
Your grower may need you to be adaptable as they adjust to reduced workforce or different hours of operation. Try to be adaptable when it comes to things like labelling or deliveries, as mentioned above. Even though many retailers are now open again, we are still far from business as usual, and this is equally true for the retail supply chain.
Buy full price
If your supplier is offering a deal, then by all means, take advantage. However, if they're not, now's not the time to be haggling for a better offer. The retail lockdown has affected us all, and it has naturally had knock on effects on the supply chain too. Your grower may not be able to afford to offer you preferential deals and rates at the moment and that is something to be mindful of when stocking up.
Take what's in season
Many growers have struggled over the summer months with having to throw away plants due to a lack of demand. As well as throwing away millions of pounds, this has been a sad time for growers who have been nurturing plants. Of course, don't buy plants that are past their prime, but look for the plants that are in season and are currently looking good; after all, this what customers will be looking for!
Discover our network of growers and suppliers here, discover our line-up of essential business webinars and keep up to date with all things Glee on social media.