05 May 2021
Top tips for preparing your Christmas strategy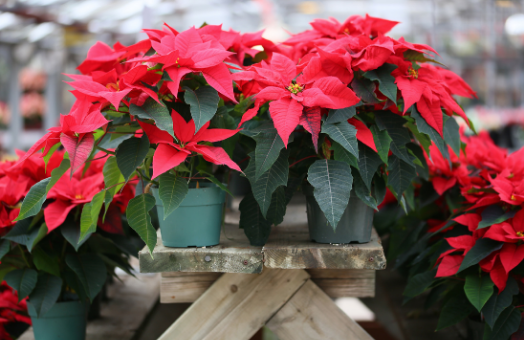 With the spring sun shining, thinking about Christmas might seem like a lifetime away. But, as many retailers will know, the festive season comes around quick. And, since preparation is key, we've put together a few top tips for getting your festive strategy in order.
Anticipate demand
By now, you should be more than prepared to cater for the spring/ summer peak season. With your buying done and displays sorted, it's time to entrust your in-store operations to your shop floor team and start thinking about your buying cycle for the festive season to come. Take a look at past Christmas sales to understand what it is your customers come to you for. For example, are outdoor lights and decorations popular around the festive season? Or do your tree trimming ranges fly off the shelves? Whatever it is, now is the time to pre-empt customer demand and order accordingly.
On the flip side, also think about what didn't sell last year. If there's certain ranges or styles that didn't perform, cut them from your roster to make space for the top sellers.
Plan your holiday promotions
Once you've worked out which products work, you can start to think about how you market these. You could consider rolling out promotions on your top performing ranges, to encourage even more footfall and, hopefully, a higher average transaction value. You could also think about implementing offers on crossover or related products again to encourage that extra purchase. Of course, you'll need to understand how this impacts your P&L and it may be worth discussing with your suppliers any promotions they're running for the stockists.
Start designing your displays
So, you've got your merchandise, you've decided on your marketing message and promotions, now it's time for the fun part: designing your displays. Whether you're planning a full-on Santa's Grotto experience or are looking to create a simple festive look and feel, you'll need to start thinking about the logistics now. Invest in good lighting and Christmas props (if you don't have them already) and start designing up any signage you're planning to use.
You could also think about the stock you have ordered; are there certain patterns or colour schemes that could sit together? Think about how your customer will navigate between your displays, and how they'll be shopping. Will they be looking for colour schemes or specific product categories, for example.
Review your digital solutions and technology
Whether you have an ecommerce store or not, reviewing your digital presence and technical systems is crucial. If you do have an online shop, make sure your systems are equipped to handle an influx of traffic and orders during the festive season. Keep an eye on how your site performs during the peak spring and summer trading seasons and make a note of anything that needs to be reviewed or fixed in time for Christmas. Additionally, think about your point of sale systems in store. Digital "epos" systems could help you keep track of sales during busy periods, either speaking to your online shop to provide one comprehensive report of sales from all touchpoints, or simply running reports straight to your computer for real-time figures and trends. Either way, it's worth reviewing now to ensure your systems are working as efficiently as possible during peak seasons.
Get even more essential retail updates this September at Glee. Join us from 14-16 September 2021 at NEC Birmingham as we embrace this time to grow.
REGISTER YOUR INTEREST APPLY FOR A STAND
---
More from Glee...