25 Mar 2019
Trixie joins Pets at Glee 2019: Plus update on how Pets at Glee will develop in the year ahead
One of the world's leading pet product suppliers, the German based Trixie, has confirmed it will be exhibiting at Pets at Glee in 2019, further cementing the show's value for pet and garden retailers.
Bringing with it over 40 years' experience, world-wide knowledge of the pet market thanks to its penetration in over 80 countries, and access to over 6,500 product lines for dogs, cats, birds, small animals, fish and reptiles, Trixie represents one of the biggest pet product suppliers active today. Making its debut at Glee in 2019, Trixie's presence at Glee marks an exciting development for the dedicated pet sector.
Ines Fanslau, Trixie Sales UK/Ireland, said: "At Trixie we pride ourselves on bringing to market the widest selection of product innovation; products that tap into the latest consumer trends and ensure pet owners are confident that they are making the best possible purchasing decisions for their much-loved pets. For us, Pets at Glee represents an unrivalled opportunity to showcase these products to a captive audience made up of both independent and multiple pet retailers. Additionally, Pets at Glee also gives us the opportunity to meet with garden retailers, online stores and high street shops – all of which represent a significant growth opportunity for us.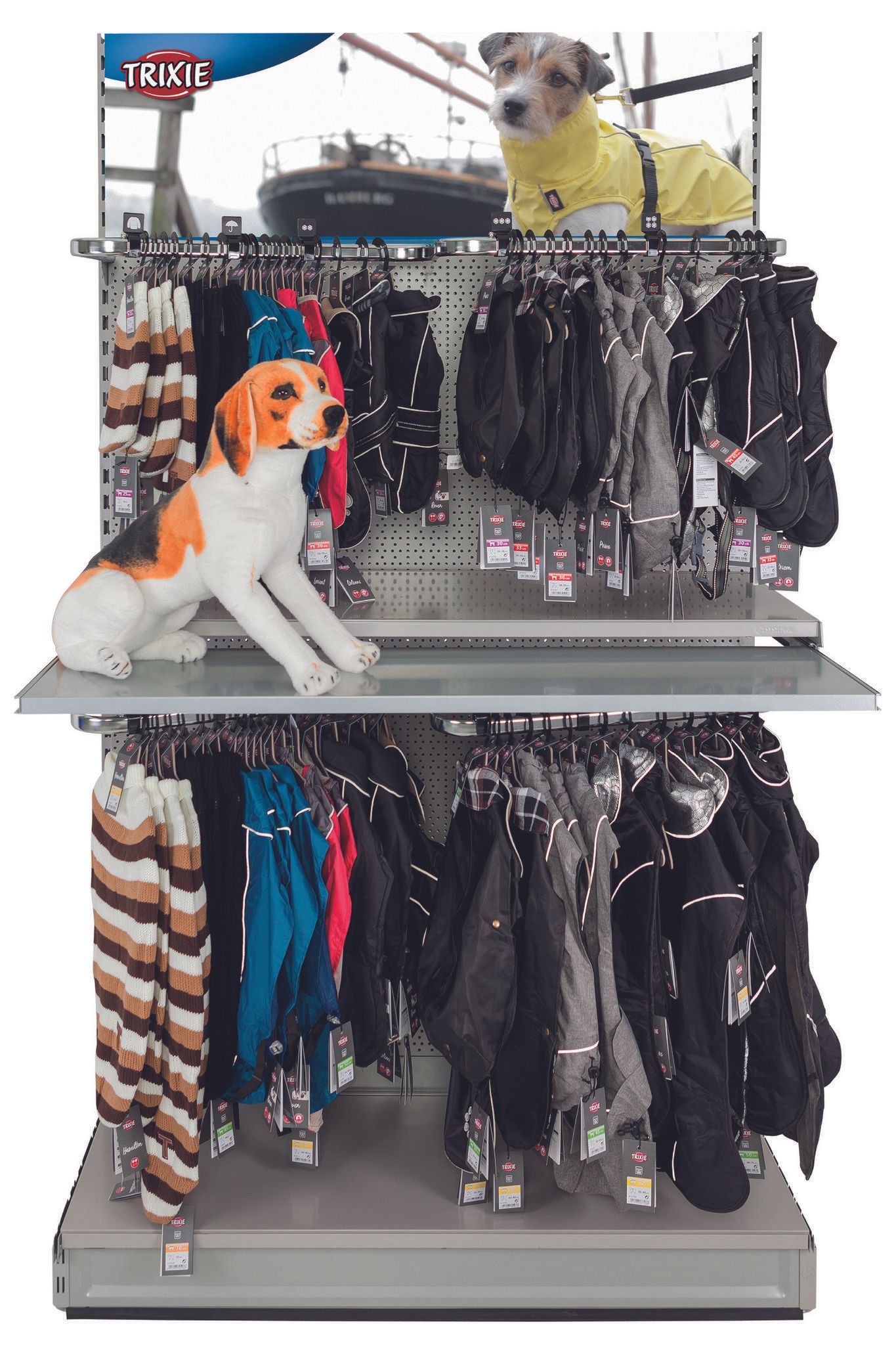 "We're excited to be at Pets at Glee this September, and hope visitors will enjoy the exciting new product launches we have in store including exciting developments within dog fashion. Additionally, we'll be showcasing our bestsellers, and helping retailers to optimise those trends currently shaping our industry such as awareness and sustainability, and innovation and technology."
A number of other leading brands and independent manufacturers have also confirmed their presence at Pets at Glee in 2019, including Canine and Co, Jacobi Jayne & Company, Marriage Specialist Foods, RSW International, The Barking Bakery, Winners Europe, Bon EOOD, Global 1st Ltd and H.von Gimborn.
2019 marks a year of significant positive growth and development for Pets at Glee. The show has a responsibility to provide a platform for pet buyers to come together to source new product inspiration, learn more about the latest trends and issues affecting the market, and to facilitate better networking opportunities. Unlike other shows, Pets at Glee also benefits from being able to tap into additional markets to provide a more rounded and valuable business building platform.
In 2019 the event will benefit from a raft of additional big-name brands and exciting new suppliers joining the exhibitor roster, covering core product sectors such as food, pet care, accessories, bedding and housing, and health, treatment and care. Additional value services such as seminar content, will also be updated to ensure that it arms attendees with the information and inspiration they need to create a strong and profitable pet offering in 2020.
Glee's Event Director, Matthew Mein, said: "The pet market is currently valued at £6.5 billion, with 2021 expected to be the year when it exceeds the £7billion mark. This is a significant market, and one that is developing at a rapid rate in response to changing consumer habits. Premiumisation and pet anthropomorphism are two trends that have contributed to this growth and development, and these trends are expected to continue in the coming seasons. Pets at Glee will provide an unrivalled platform for these trends and emerging ones, to take centre stage, supported by the best selection of products, brands, innovation, networking opportunities and educational content."
Further details regarding the development of Pets at Glee in 2019 and beyond will be announced soon.
Find out more
Glee is the UK's leading garden retail show, focusing on building year-round profits for buyers and suppliers within the core gardening, outdoor leisure and pet product categories.  To keep up-to-date on the latest Glee news visit www.gleebirmingham.com.  To enquire about exhibiting at Glee 2019 call +44 (0)203 3545 9752.
For further details about Trixie, including its forthcoming in-house exhibition (14th-16th June 2019), please visit www.trixie.de
---
For more information, interviews or images please contact:
Kimberley Hornby, Glee PR Team, Hornby Whitefoot PR
Tel: 07851 610573 Email: kimberley@hornbywhitefootpr.co.uk
You can follow Glee on Twitter at https://twitter.com/Glee_Birmingham
Like our Facebook page at https://www.facebook.com/Glee.Birmingham1
Please add Instagram account https://www.instagram.com/glee_birmingham/
Please add Pinterest account https://uk.pinterest.com/GleeBirmingham1/
About ITE Group plc
ITE Group plc was founded in 1991 and is now one of the world's leading organisers of international exhibitions and conferences.
ITE Group's strategic vision is to create the world's leading portfolio of content-driven, must-attend events delivering an outstanding experience and ROI for our customers. The Group recently launched its Transformation & Growth (TAG) programme, which is designed to transform the Company from a geographic-led business to a product-led business that focuses on market-leading events, wherever they are in the world. ITE strives to run the best shows and offer the best service to its customers throughout the world regardless of location. By putting exhibitors and visitors at the heart of everything we do, we plan to drive sustainable growth for our shareholders.
ITE Group is a public limited company and has been listed on the main market of the London Stock Exchange since 1998.