09 Aug 2020
Who are gardening's new customers?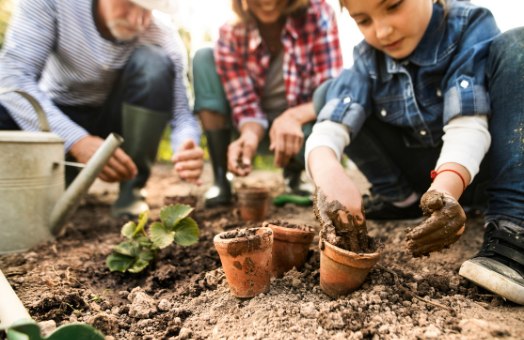 During the lockdown, it seems that everyone caught the gardening bug. Fuelled by a sunny summer, increased time at home and the need to do something productive, gardening has been embraced, in all its shapes and forms, by a whole new customer base. But who are these new customers? We've broken it down to help you get to know them better.
Families
In line with the rise of arts and crafts and at home activities, gardening has become something for the whole family to enjoy. As both a fun activity and a learning opportunity, the UK has gained a wholes new generation of gardeners as children got involved during lockdown homeschooling. National Growing for Wellbeing Week, launched by Annabelle Padwick founder of Life at No.27, has also encouraged this, by getting schools involved in the campaign.
Millennials
A survey conducted by LV Insurance found that millennials spent almost twice as much as money on their gardens compared to the rest of the population during the lockdown. The survey also found that 45% of this generation were willing to spend more money on their gardens as they found it had a direct positive impact on their wellbeing. For a generation who is known for its focus on physical and mental wellbeing, as well as its exisiting love for houseplants, this jump in spending within the sector is unsurprising.
The entertainers
As UK lockdowns relaxed, many homeowners took to their gardens as a new venue for socialising and with many restaurants and pubs still operating under stricter conditions, the trend has continued throughout the summer. The latest HTA Market Update reported that in June sales of garden furniture increased by 101% year on year, with more consumers purchasing big ticket items, including barbecues. This customer group have also been investing more in garden décor and accessories as the garden becomes and additional room.
Join us on 15th and 16th September 2020 for our virtual forum Glee Gathering to find out more about gardening's new customers plus the latest industry insights, exclusive product showcases and more!
If you enjoyed this article, you might also like: