Seedball
Hall: Halls 8-20 Stand: 6E15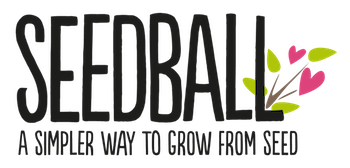 Created by two conservation scientists, Seedball is a unique innovation to inspire more people to grow bee and butterfly-friendly wildflowers. Manufactured in-house, UK-sourced wildflower seeds are mixed with clay, peat-free compost and chilli powder to create a protective casing against seed predators (such as birds and ants).
The seed balls are approximately 1cm in diameter and are incredibly easy to use - simply scatter (no digging!) on top of soil, and with rain and warm sun the seeds will grow.
The range of mixes includes over 15 wildflower varietes presented in two main packaging ranges. Retail prices ranges from £5 to £20.
The ranges can be positioned as part of a seed section or in a gift area as a pick-up item for non-expert gardeners, wildlife lovers - epecially bees and butterflies, children and people looking for eco friendly/sustainble gifts.
Current retailers include Kew Gardens, Petersham Nurseries and Duchy of Cornwall Nursery.
Multiple Award Winning - Gift of the Year 2017 (Eco-Friendly), Garden Retail Awards 2017 (Best New Gardening Product), Honest John Kit 2019 (Best Gift Under £20) and Great British Growing Awards 2019 (Best Product For Wildlife).
Plus over 80,000 followers/fans across our social media platforms.
We'd love to say hi!
Address
London
United Kingdom