02 Feb 2022
Glee 2022 – where growth happens Plus exciting developments in Glee Outdoor Living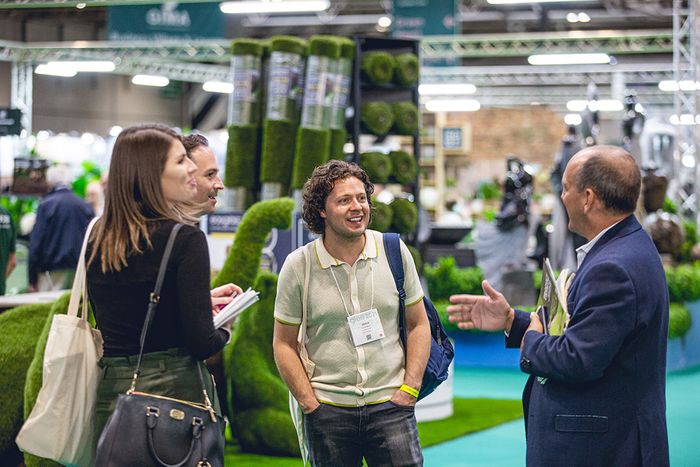 Echoing the incredible growth that is shaping the garden retail sector, Glee 2022 – taking part in late June (28th – 30th, NEC Birmingham) - is enjoying pre-pandemic levels of activity, helping the exhibition to fill 80% of its exhibition space with just five months to go until the doors open on this year's edition of the leading garden retail event.
With four halls of the NEC fit to bursting (that's one more hall than in 2021!), Glee 2022 – the very first to take place in late June, helping the show to better align with the renewed buying cycle – will be a hotbed of leading brands and emerging brands. Not only will Glee see a host of brands marking their return to the show after a short hiatus – including the likes of UK Garden Buildings, Smart Garden, G Plants, Scheurich, Kadai, Panacea, STV and long-term Spring Fair exhibitors, PMS International - but many brands have already secured vastly increased footprints, enabling them to showcase even more new product ranges, merchandising concepts and POS designs; music to the ears of retailers who are looking to bolster their offering ahead of the 2023 season. Look out for even bigger stands from the likes of Meadow View Stone, Fountasia, Ivyline, Pit Boss and Kelkay.
Glee's Event Director, Matthew Mein said: "The current rate of booking we are experiencing is unlike anything we have seen for many years, and what's even better they are coming from all corners of the show. From big brands with multiple ranges to new innovators with a single product and whole lot of enthusiasm, Glee 2022 will shine a spotlight on the incredible growth our sector has witnessed over the last few years, and how gardening has allowed new innovation to come to market quicker than ever. I urge any garden retailer to mark June 28th – 30th in their diary as they will not want to miss out on meeting with engaged suppliers from across Glee's eight dedicated show sectors."
Outdoor living thrives at Glee 2022
One area at Glee 2022 that is far exceeding expectations is Glee Outdoor Entertaining. Growing faster than any other sector, Glee Outdoor Entertaining is where the new late-June timeline will come into its own, enabling the show organisers to create a true summer festival feel. Look out for live cooking demonstrations in the new outdoor cooking area, as well as a central networking hub including an outdoor bar.
Big names from the outdoor living sector have also made 2022 the year that they return to Glee, as the value of its audience becomes too hard to ignore. Brands such as Landmann, Napoleon Grills, Norfolk Leisure and Dutch-based Madison BV are all confirmed for late June, bringing with them the most unrivalled selection of garden furniture, barbeques, grills and smokers, garden cushions, parasols and outdoor living sundries.
Matthew Mein added: "All of our show sectors are growing, but Glee Outdoor Entertaining is one area where we are seeing the biggest results. We've no doubt this is due in part to our new timeline, as it enables suppliers of outdoor living products to showcase their latest wares to not just garden furniture buyers, but also the wider buying teams and owners/operators that have made Glee their go-to exhibition.