09 Jul 2018
Meet GES – the Retail Lab @ Glee stand contractors & stand designers
Earlier this year, the organisers of Glee undertook a tender process to source a new stand contractor to help the show's leading feature – the Retail Lab – come to life. One company stood out, and that was GES – one of the world's leading experiential marketing and exhibition and events management brands. Here, we catch up with David Horne, part of GES's Feature Creative team to find out more about the company's plans for building even more inspiration into the 2018 Retail Lab @ Glee.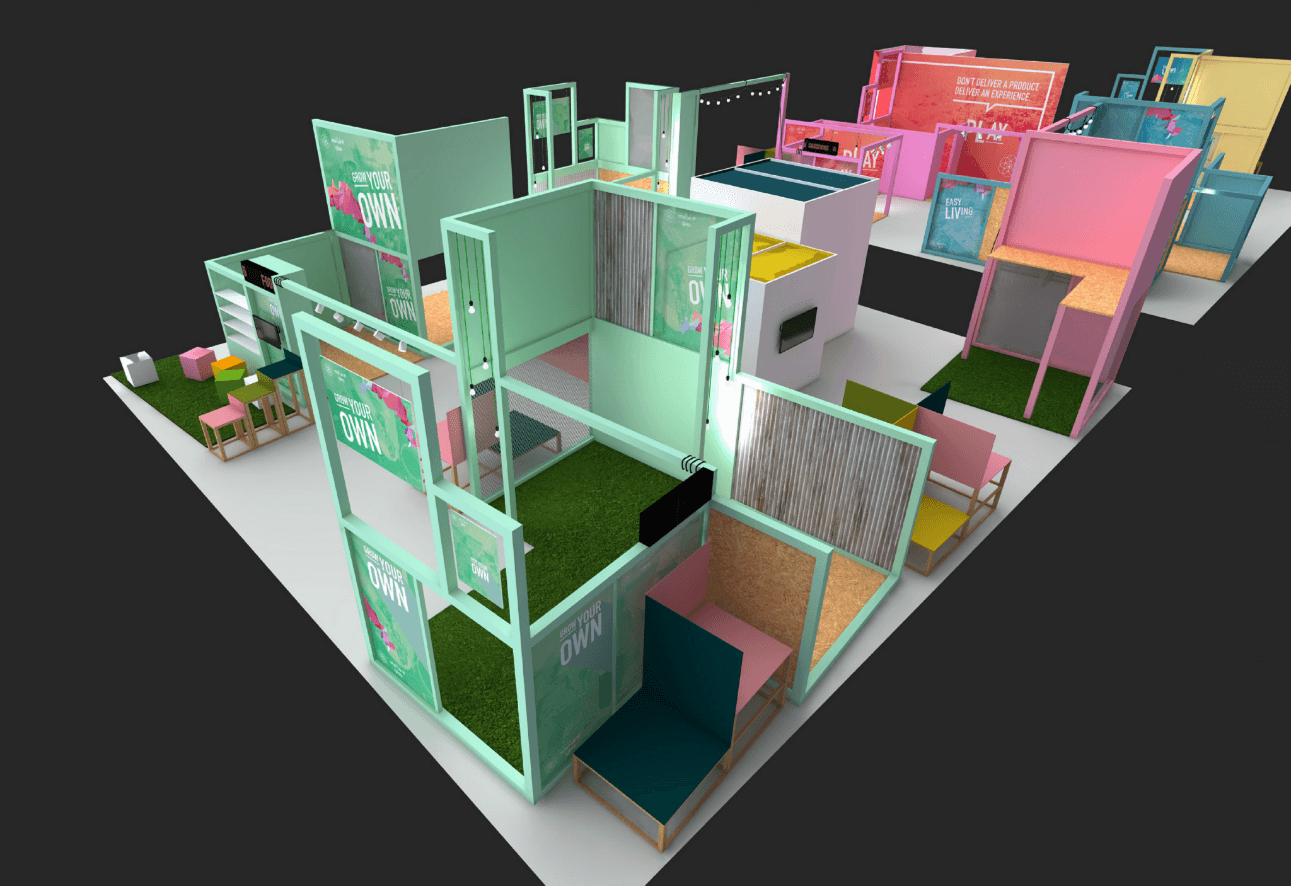 1. GES has been confirmed as both the stand contractor and team behind the graphic design for the 2018 Retail Lab – have you completed any similar projects? What excites your team the most about the project?
The GES Features team have worked previously with Ascential Events, as well as other organisers, to deliver high impact, industry leading Features at award winning events and exhibitions. The 2018 Retail Lab has offered us the opportunity to work closely with Trend Forecaster and Concept Developer, Romeo Sommers, on a cutting-edge exhibition space which is far removed from some of the more corporate and business-like Show Features.
            2. Tell me more about the designs set out for the Retail Lab?
The 2018 Retail Lab will create a versatile and engaging space, with inviting nooks and niches, aimed at drawing visitors onto the stand. The visitor journey will be maximised through the use of rugged, eclectic & urban materials to give the area an on-trend 'pop-up' feel.
            3. What aspect of the design are you most excited to see?
As a team we are very excited to see the culmination of all the key design aspects of the build, from the contrasting material finishes, through to the graphic treatments and flooring. We are also very much looking forward to seeing the final dressed space, with all the products and displays in-place.
            4. Talk us through the process behind making a design become reality onsite?
From the beginning of the design process we work closely with the organiser team to absorb both the practical and creative elements of the brief. Building on the instruction from the brief we would produce mood-boards, sketches and renders of the design concept. Following further discussions with the organiser team we would hone the design through a series of developmental revisions. Once the spatial arrangement of the design has been finalized we would fully develop key elements of the feature such as the graphics, lighting and furniture. We would then specify the final materials finishes and issue production.  The GES Features team then have a presence onsite throughout the build-up to ensure a smooth delivery.
            5. What will GES bring to the 'party' in 2018? What sets you apart?
GES will have a large physical presence onsite with expansive resources and experience to draw from. Our high energy team will be on hand and ready to fully meet the demands of both the Organiser team and exhibitors alike.