20 Dec 2021
Retail Spotlight: Bampton Garden Plants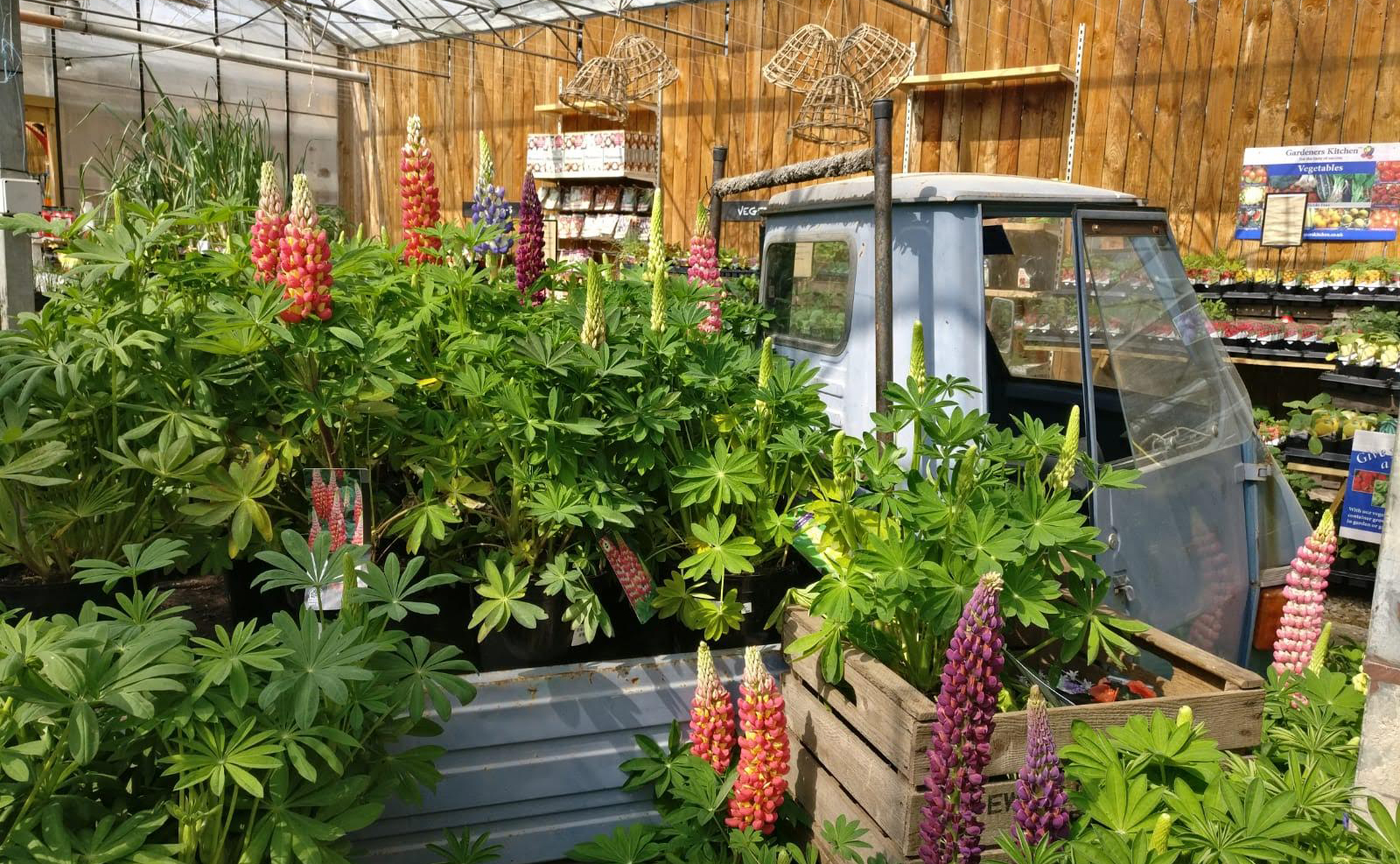 Glee Birmingham 2022 will no doubt welcome traders from all over the UK. One garden centre that has caught the eye of retail experts is Bampton Garden Plants, the Oxford-based garden centre is renowned for its stunning presentation and merchandising.
Keeping it in the family
Bampton Garden Plants is an independent, family-run business that has been running since 1979. From a small plot of land in Bampton to a 25-acre nursery, the garden centre has come a long way – but prides itself on staying "true to its roots".
Today, Bampton sells to both trade and domestic customers, and has grown to offer a huge range of facilities, including:
A gift barn
A botanical café
Garden sundries
An indoor plant room
Large outdoor plant areas
An outdoor living area.
These retail spaces have been carefully crafted not just to respond to consumer trends, but to offer a full sensory experience. The centre was praised for its sensory focus, with well-thought-out displays that are not only pleasing on the eye but offer customers the chance to touch and feel a range of textures.
Looking the part
Of course, a huge part of gardening is its aesthetic value, and Bampton Garden Plants has got this down to a fine art. A quick tour through Bampton's seasonal section will tell visitors everything they need to know. No expense has been spared in channelling the Christmas spirit, with golden reindeer adorning the ceilings and sprinklings of fairy lights.
The online experience is just as enchanting as the store itself. Bampton Garden Plants has amassed an impressive 8,000 followers throughout its social media profiles – and it's easy to see why. With stunning lifestyle photography featuring new product launches, plant close-ups and tempting café treats, Bampton looks the part.
A deeper meaning
But for all its gorgeous photography, Bampton Garden Plants has not lost sight of what really matters. The family team pride themselves on their sustainability efforts. We see this reflected in their product ranges, such as in their gift section. A heart-warming example is the 'Duck Lane Bear'. Crafted in Hampshire and made with 100% recycled plastic bottles, this gorgeous vintage children's toy is as thoughtful as it is stylish.
Likewise, the centre is passionate about reducing carbon emissions, offering all customers non-plastic alternatives, as well as biodegradable pots and peat-free compost. The brand is proud to stock Hairy Pots, made just 60 miles away in Winchester. These biodegradable pots make an impactful change from plastic, and Bampton takes care to build relationships with sustainable suppliers such as Kirton Farm.
Supporting the local community
The coronavirus pandemic has engendered a sense of togetherness in all of us, and Bampton remains a pillar of the local community. The centre regularly runs events such as Christmas choir evenings, food tastings and much more.
From humble beginnings in 1979 to a huge retail outlet for the whole family, Bampton Plants has gone from strength to strength. The team have shown their commitment to innovation and moving with new trends, which will no doubt guarantee their success long into the future.
Glee Birmingham takes place from Tuesday 28th to Thursday 30th June at the NEC.
Keep up to date with our exhibitor list here.