15 Feb 2021
Editor's picks: Glee @ Spring Fair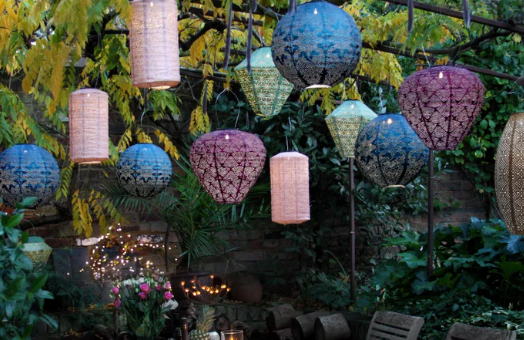 In case you missed it, Glee made an appearance at last week's virtual forum, Spring Fair @Home. Our exciting exhibitor line up brought the very best of Glee to the Spring Fair audience, giving a taste of what's to come as we prepare to return to the NEC Birmingham this September. The full showcase is available to watch on demand but in the meantime, our editor has selected a few favourites from the line-up.
DCUK
DCUK is the original wooden duck company, and a staple in households across the UK. Their signature style is unmistakable and brings abundant charm to any product line up. Every DCUK creation is hand-carved and hand-painted so each and every figure has their own unique character. Made from sustainably sourced bamboo, each DCUK figure goes through rigorous smile and quality tests to make sure each and every one is of the very best quality.

Weekend365
From cushions to stationery, tableware to wall art, Weekend365 have made maps so much more than just something to find your way. As an Ordnance Survey Licensed Partner, Weekend365 take the iconic map images of the nationally loved brand and turn them into bespoke map-based gifts, all printed in the UK. With the capability to feature any chosen location, Weekend365 offer a truly unique product with endless possibilities. 

Light Style London
Light Style London have taken the humble fairy light and added a little bit of magic. Founded in 2001, Light Style London's enchanting range has become a favourite in independent retailers and upmarket store groups world wide, offering something a little bit different. Their wide spectrum of design-led objects offers artistic and decorative lighting options for both in and outside, and are perfect for adding something eye-catching to any window or in-store display. 

Willsow
Thought you'd seen it all with children's books? Think again. Willsow allows you to meet the main characters of its stories up close and personal with their plantable book range. Children and adults alike can enjoy stories such as "The Basil who Built Bridges" and "The Lettuce who Wanted a New Look" and with plantable pages, can bring the main characters to life in the comfort of their own veggie patches. The books are all made from post-consumer waste paper to help save trees and make recycling a bit more fun! 

Fargro
Fargro always bring unique and innovative designs to the table, with an aesthetic that is always contemporary, stylish and fun. As a leading supplier of horticultural products throughout the UK, their comprehensive range of decorative planters, containers and baskets are firm favourites with both outdoor and indoor plant fans. 

Head to the Spring Fair website to discover Spring Fair @Home. If you already registered for the event simply use your unique link to watch the Glee @ Spring Fair showcase on demand. If you don't already have a unique link, register here to access everything Spring Fair @Home has to offer. 
---
If you enjoyed this article, you might also like: