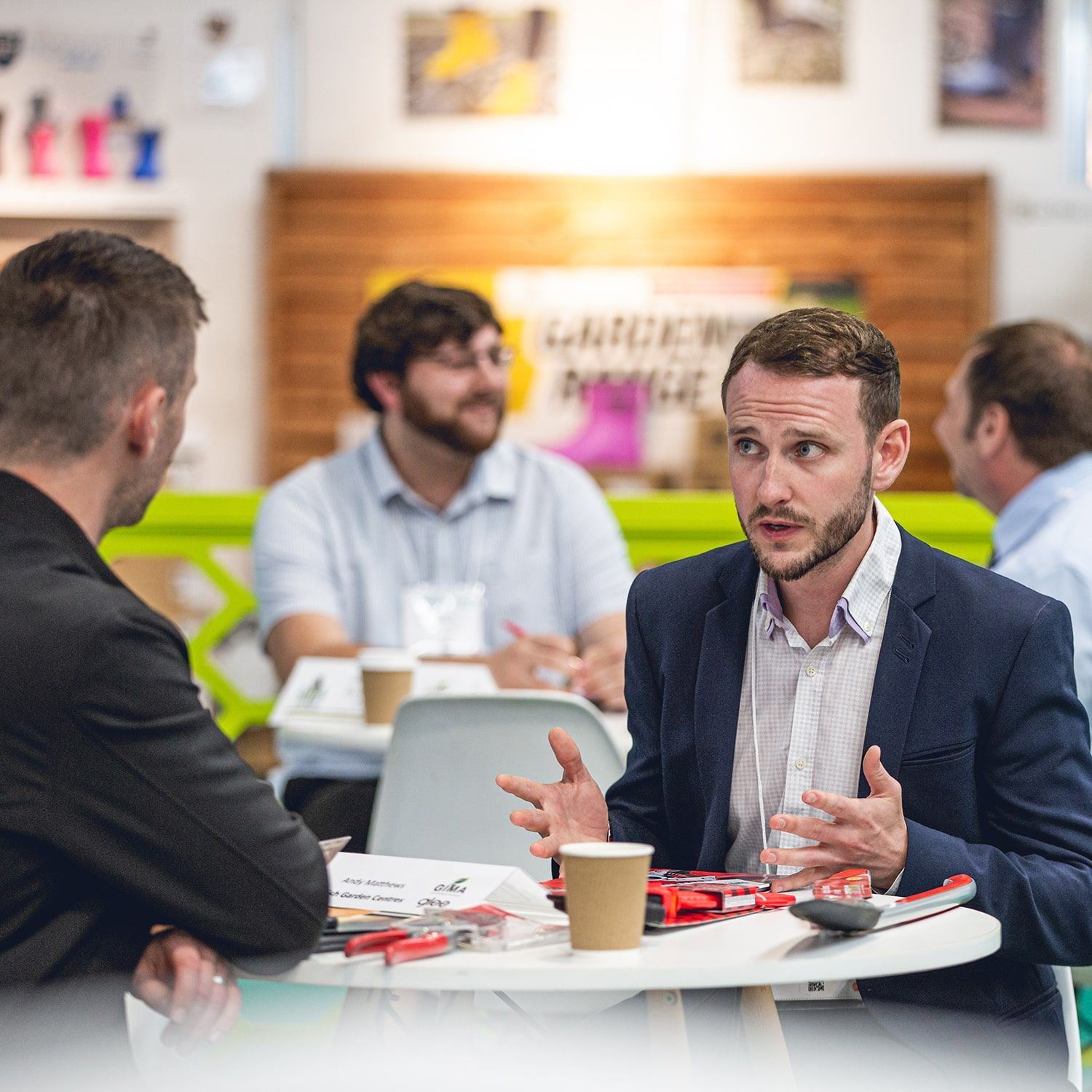 Hosted Meetings
Speed-networking sessions held during Glee and run by our key show partner, GIMA.

Hosted Meeting sessions are effective and efficient 1:1 business meetings, and are the perfect opportunity to make personal contacts with the most sought-after buyers and suppliers at Glee, without wasting any precious show time. Get in touch below and find out how you can meet with key buyers that will help grow your business and schedule in meetings.
The Garden Industry Manufacturer's Association (GIMA) is a dynamic and proactive membership organisation representing suppliers and manufacturers operating within the UK gardening industry. Its goal is to promote the commercial, trading and industrial interests of its members to the mutual benefit of buyers looking to source quality products.
By running key industry networking events and offering targeted business services and tangible financial benefits to all involved, GIMA continues to be a powerful voice within the gardening industry.
Get in touch with our partner, GIMA, today to find out more information on how you can be a part of GIMA Hosted Meetings.