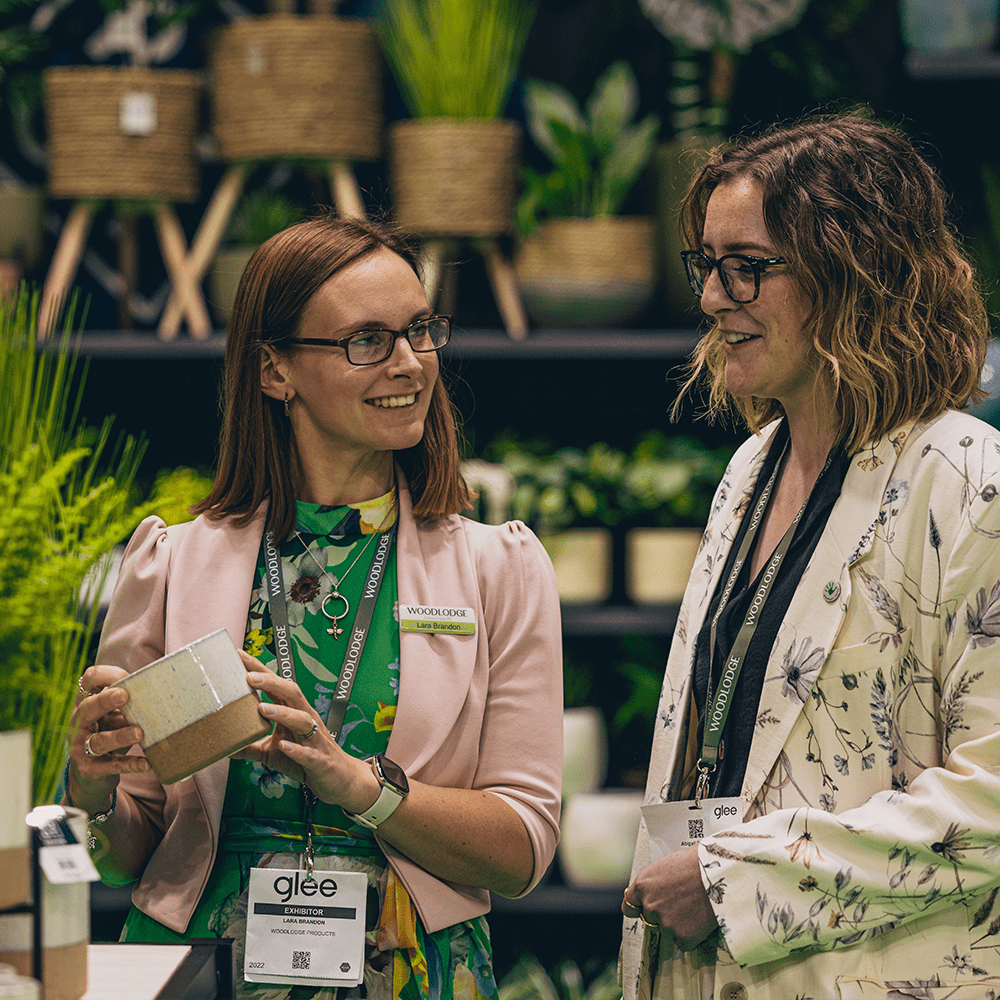 Buyers' Services
Calling all buyers to Glee – The International Festival for Garden, Leisure and Pet!
Our brand-new Buyers' Service is designed to help you find the right products for your business more easily, all whilst enjoying extra perks to make your visit extra enjoyable.
Our buyers' services include:
Glee Look Books - Once registered as a buyer, you'll receive our Glee Look Books by email 1 month before the show. These visual guides showcase who'll be at Glee, including those new to Glee for 2023, and the top 10 exhibitors by sector.
Product Finder Service - Tell us what you're looking for and we'll make suggestions for exhibitors to check out. Please complete this form to give us some more information, and we'll be in touch.
Access to the Glee Buyers' Lounge - Available to use throughout your time at the show with plenty of seating, complimentary food & refreshments, changing ports and a cloakroom.
An invite to the Glee Party bought to you by Connect - Taking place on Tuesday 27th June from 6-8pm, our Glee Party bought to you by Connect provides a chance to relax and socialise with the industry—with complimentary drinks, entertainment and canapés.
To take advantage of these benefits, please book in a 15-minute appointment at the show with our Community Development team to hear about our new Connect @ Glee service for 2024. Sign up by clicking this link, or contact the Community Development team directly at Natalie.McGuiness@hyve.group.
FAQs
I have a question about the buyers' services. Who can I contact?
If you have any questions or would like some additional information, please contact our Community Development team directly at
Natalie.McGuiness@hyve.group
.